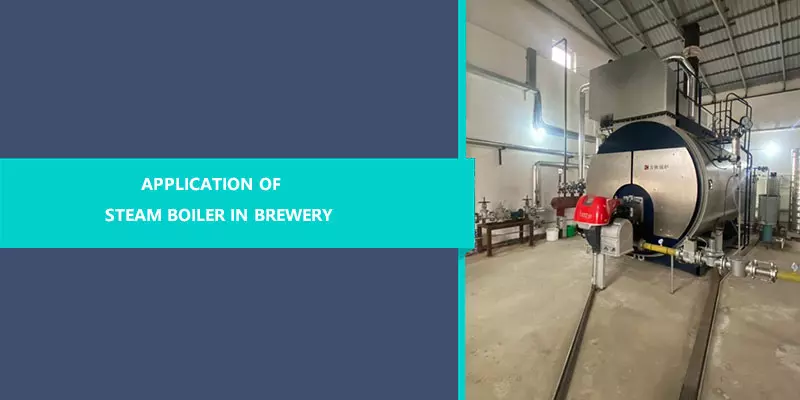 In the brewing industry, the use of steam boilers has become an indispensable element in enhancing operational efficiency and product quality. Breweries worldwide are leveraging the power of steam to streamline their processes and ensure the production of exceptional beer. In this article, we will delve into the numerous ways in which steam boilers are employed within breweries, providing a comprehensive understanding of their role and benefits.
Steam Boilers: The Brewing Workhorse
The Brewing Process
Steam boilers are the unsung heroes of the brewing process. Their primary function is to produce steam, which in turn powers various brewery operations. The brewing process is an intricate dance of mashing, boiling, fermenting, and conditioning, all of which demand precise temperature control and consistent heat. Steam boilers step in to fulfill these requirements seamlessly.
Wort Production
Wort, the sugary liquid extracted from malted grains, serves as the base for brewing beer. To extract this essential component, the malt undergoes mashing and lautering processes. Steam boilers are used to heat water, which is then circulated through the milled grains to extract the wort efficiently. The precise temperature control offered by steam ensures the ideal conditions for this crucial step in the brewing process.
Boiling and Hops Addition
Once the wort is obtained, it must be boiled and undergo the addition of hops. Steam boilers provide the necessary heat to maintain a rolling boil, aiding in the sterilization of the wort and the extraction of flavors from the hops. This step influences the final taste and aroma of the beer, making steam boilers pivotal in crafting the perfect brew.
Fermentation
After the boiling process, the wort is rapidly cooled before yeast is added for fermentation. Steam boilers are used to power cooling systems and control the temperature of the wort, allowing for rapid and consistent cooling, which is essential for yeast to thrive and produce alcohol.
Sterilization and Cleaning
Maintaining a sterile brewing environment is crucial for preventing contamination and ensuring beer quality. Steam boilers are used for sterilizing equipment, tanks, and pipelines. Additionally, they facilitate the cleaning of brewing vessels, ensuring that each batch of beer is produced in a sanitary environment.
Energy Efficiency and Sustainability
Sustainability in Brewing
The brewing industry is increasingly focusing on sustainability and reducing its environmental footprint. Steam boilers play a significant role in this endeavor by offering high energy efficiency. Their ability to produce steam on demand and control temperature with precision minimizes energy waste, contributing to a more sustainable brewing process.
Waste Heat Recovery
Many breweries have embraced waste heat recovery systems, which capture and reuse the excess heat generated by steam boilers. This reclaimed energy can be utilized for various purposes within the brewery, such as preheating water, reducing overall energy consumption, and ultimately cutting operational costs.
Safety and Compliance
Stringent Safety Standards
Breweries must adhere to strict safety standards to protect their employees and the quality of their products. Steam boilers are designed with advanced safety features, including pressure relief valves and automatic shutdown mechanisms, to ensure safe and reliable operation.
Conclusion
In the world of brewing, steam boilers are the unsung heroes that power the entire process, from wort production to fermentation and sterilization. Their role in maintaining temperature control and energy efficiency is indispensable. Breweries that invest in high-quality steam boilers can expect improved product quality, enhanced sustainability, and adherence to stringent safety standards. As the brewing industry continues to evolve, steam boilers will remain a vital component in the quest for exceptional beer.