Product Specifications:
Fuel Type: Oil
Efficiency Rating: High-efficiency models with an efficiency rating of up to 95%
Construction: Robust and durable construction with high-quality materials
Heat Exchanger: Advanced heat exchanger technology for optimal heat transfer
Control System: User-friendly control system with a digital interface for easy operation and monitoring
Safety Features: Built-in safety mechanisms, including pressure relief valve and temperature controls
Environmental Compliance: Designed to meet environmental standards and regulations
Warranty: Manufacturer's warranty included for peace of mind
Our commercial oil boilers are engineered to deliver exceptional performance, energy efficiency, and reliability in various commercial applications. Whether you need to heat a small office space or a large industrial facility, our boilers provide consistent and efficient heating solutions.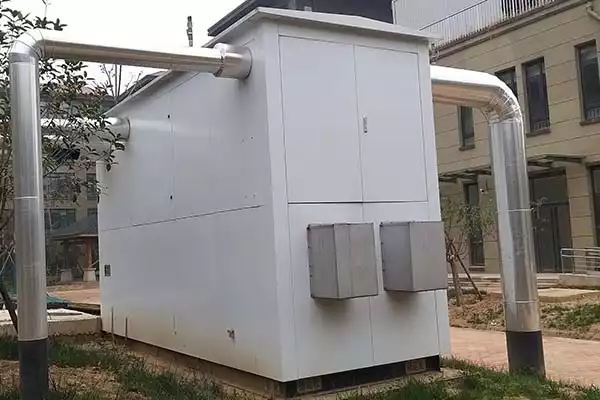 Advantage
Top-notch Efficiency

Our Commercial Oil Boiler boasts an impressive 94% efficiency rating, which means it converts 94% of the fuel it consumes into usable heat. This incredible efficiency translates to significant energy savings and a reduced carbon footprint, making it an environmentally friendly choice for your business.

Unparalleled Performance

This boiler is a powerhouse, capable of producing an impressive output range of 50,000 to 1,000,000 BTUs. This means that no matter the size of your commercial space, our boiler has the capacity to keep it warm and comfortable even during the coldest months.

Advanced Technology

Our Commercial Oil Boiler is equipped with the latest technology, including a modulating burner that adjusts the heat output according to your specific needs. This not only ensures optimal comfort but also helps conserve energy by preventing overheating.

Easy Installation and Maintenance

The compact design of our boiler allows for easy installation in tight spaces, making it an ideal choice for various commercial settings. Moreover, the user-friendly control panel simplifies operation and maintenance, allowing you to focus on running your business instead of constantly monitoring your heating system.

Long-lasting Durability

Constructed with high-quality materials, our Commercial Oil Boiler is built to last. The robust cast iron heat exchanger and corrosion-resistant components ensure that your boiler will provide reliable heating for years to come.

Unbeatable Warranty

We stand behind our product with an industry-leading 5-year warranty on the heat exchanger and a 2-year warranty on parts. This guarantees your investment is protected and provides peace of mind that you're choosing a reliable product.
Get FREE Boiler Quotes
Get FREE Local Boiler Quotes Today
Compare The Best Prices
Save Money On Your New Boiler Today!
Types of Commercial Oil Boilers
Conventional Boilers: Also known as regular or traditional boilers, these are the most basic type of oil boiler. They have a storage tank for hot water and a separate cylinder for cold water storage. Conventional boilers are suitable for large commercial properties with high hot water demands.
System Boilers: System boilers incorporate a built-in hot water cylinder, eliminating the need for a separate cylinder. They are more compact and easier to install compared to conventional boilers. System boilers are suitable for medium-sized commercial properties.
Combi Boilers: Combination or combi boilers are compact units that provide heating and hot water on demand. They do not require any additional storage tanks or cylinders, making them space-saving options. Combi boilers are suitable for smaller commercial properties with lower hot water demands.
Floor Standing Boilers: These boilers are larger in size and are designed to be installed on the floor. They are commonly used in larger commercial buildings or industrial settings where high heat outputs are required. Floor-standing boilers are available in various capacities to meet different heating demands.
Modular Boilers: Modular boilers consist of multiple smaller units that can be combined to meet the heating requirements of larger commercial properties. They offer flexibility and scalability, allowing for easy expansion or adjustment of the heating system as needed.
Condensing Boilers: Condensing boilers are designed to maximize energy efficiency by extracting heat from the flue gases. They have a secondary heat exchanger that cools the flue gases, causing water vapor to condense and release additional heat. Condensing boilers are highly efficient and help reduce fuel consumption and carbon emissions.
Customer Testimonials
"Our new commercial oil boiler has made a huge difference in our energy bills. The consistent heat and reliability have exceeded our expectations. Highly recommended!" – John S., Business Owner

"We upgraded to a commercial oil boiler last year, and it has been a game-changer for our business. The energy savings alone have made it worth the investment." – Rebecca L., Facility Manager

"I can't say enough good things about our new oil boiler. It's efficient, reliable, and has significantly improved the comfort of our building." – Michael T., Building Owner
Goods Delivery
Based on good quality and decades of experience, the equipment which is manufactured by FANGKUAI was exported to different countries. The equipment will be packed and loaded in our factory, and then be shipped to our clients safe and sound.